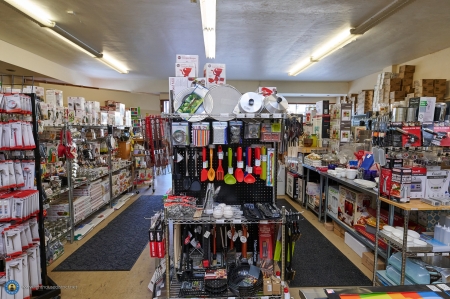 Monterey Bay Restaurant Equipment
Location
497 Lighthouse Ave
Monterey
,
CA
93940
831-899-1422
Browse our fully stocked gourmet section and find a unique tool or that specialty item you've always wanted. Monterey Bay Restaurant Equipment carries a large selection of upscale equipment as well as small wares and are able to order items that are out of stock. We also buy, sell, and service new and pre-owned equipment.
For special events, fairs, trade shows, seminars, etc., don't tie up your capital in new equipment or supplies. We expand our rental department to meet your needs.
Do you have a stainless steel fabrication or custom stainless steel project? Look no further! Our stainless steel specialists will recreate your design at our on-site fabrication shop. Our thoroughness from design to installation ensures quality, your satisfaction, and a job well done.
Not sure about what you need? Need some advice on how to make your workspace more efficient? Schedule an appointment with our design consultant. He'll assist you with layout, design, function, and actual usage. Domestic or commercial, the better the plan, the better the outcome.
Location
Monterey Bay Restaurant Equipment
497 Lighthouse Ave
Monterey
,
CA
93940
831-899-1422