Presentation & Potluck: "Exploring the Venezuelan Jungle by Dugout Canoe"
This event has already passed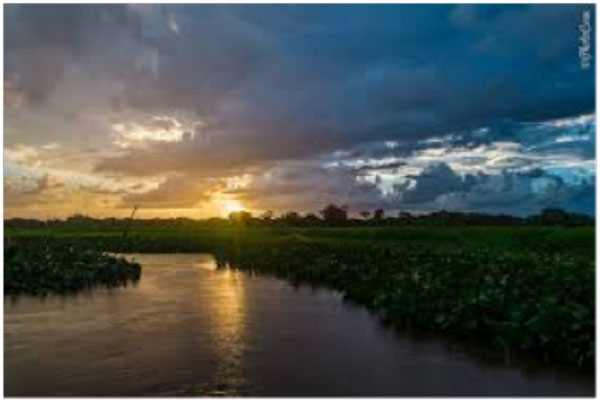 The Monterey Hostel is hosting a free potluck and presentation by Hans Lehman entitled Exploring the Venezuelan Jungle by Dugout Canoe on Monday, March 27.
Some years ago Hans Lehman and eleven other intrepid travelers traveled by canoe through Orinoco River tributaries, saluting lazy crocodiles, swimming with piranhas, and sleeping in hammocks under the stars. The travel advertisement for the trip had read, "Unbearable burdens for anyone who isn't willing to accept things the way they are." Said Lehman, "It was correct!" Come and see his beautiful photos and hear the tales of this remarkable trip.
The optional potluck will begin at 6pm, the discussion will begin at 6:45pm. (Help setting up at 5:30pm is appreciated.) Everyone is welcome! If you're attending the potluck, please bring your favorite side-dish to share or make a small monetary donation. For more information, please phone 831-372-5762 or 831-649-0375.