Lighthouse District Sidewalk Sale 2018
This event has already passed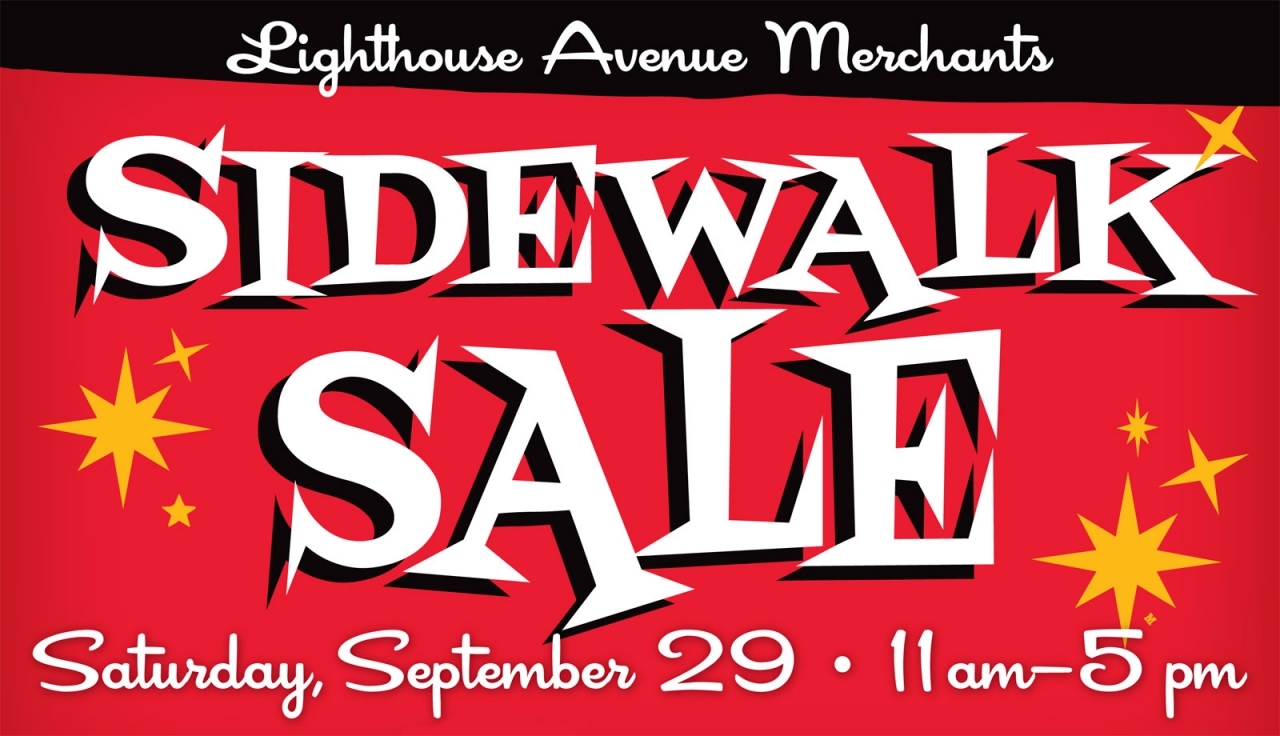 New Monterey's Lighthouse District invites you to join us on Saturday, September 29, 11am-5pm, for a district-wide Sidewalk Sale! If you like a good sale, you'll love our Sidewalk Sale, featuring great deals at locally-owned retail shops up and down Lighthouse Avenue from Reeside to David. There will be a lot of sales inside stores, but some of the best bargains will be out on the curb for easy browsing.
Participating businesses include:
All American Antiques and Collectibles - 883 Lighthouse
...today only, selling lots of different collectibles at bargain prices
Bamboo Reef Dive Shop - 614 Lighthouse
...sale on shirts, hats, trips, classes, and books
Candy's and Good Stuff - 605 Lighthouse
...sale on select Halloween costumes and merchandise
Cat's Meow - 601 Lighthouse
...sale on select items from our wide range of clothing & accessories
Collage Antiques and Collectibles - 484 Lighthouse
...sale on select antiques and collectibles
International Market and Deli - 580 Lighthouse
...sale on Turkish Delight, Turkish coffee, tea, tea & coffee sets, tea pots & candy
Pamir Rugs and Kilims - 237 Lighthouse
...come and see our sale on select items
Play Full Ground - 550 Lighthouse
...participating in Monterey County Artists Open Studio Tour
The Perfect Crumb - 301 Lighthouse
...taste treats for all ages
And be sure to join us at 7:30pm for a Movie in the Park featuring Alfred Hitchcock's Psycho screened under the stars at Scholze Park. Admission is free!
Event Details
Lighthouse Ave and Drake Ave
Monterey, CA 93940