CANCELED: Community Center Trip: Alcatraz Tour
This event has been
canceled

.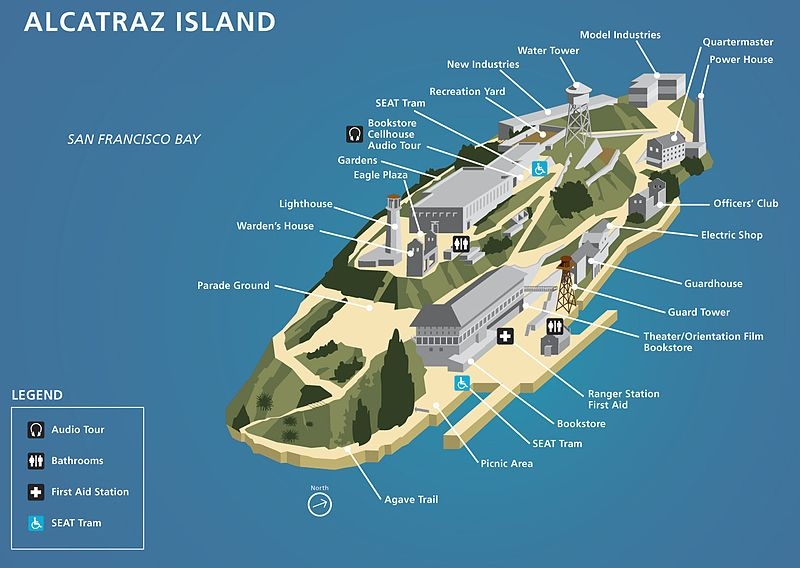 THIS EVENT HAS BEEN CANCELED. Scholze Park Community Center in the Lighthouse District presents the play! Monterey Travel Program, including a variety of travel experiences for a variety of budgets. Today, we'll enjoy a tour of Alcatraz
Alcatraz reveals stories of American incarceration, justice, and our common humanity. This small island was once a fort, a military prison, and a maximum security federal penitentiary. To this day, Alcatraz is best known as one of the world's most legendary prisons, but that is only a small part of its history. Come experience the natural beauty, complex history, and infamy of Alcatraz on the San Francisco Bay
Cost is $101. Registration deadline is February 26, 2020. Tours depart from Scholze Park Community Center (Marina pick-ups are also available). All reservations are on a first-come, first-serve basis. Tours must be paid for when you sign-up. We gladly accept Visa, MasterCard, Discover, and personal checks. For more information and to register, please phone the Scholze Park Community Center, 831-646-3878.
Event Details
280 Dickman Ave
Monterey, CA 93940