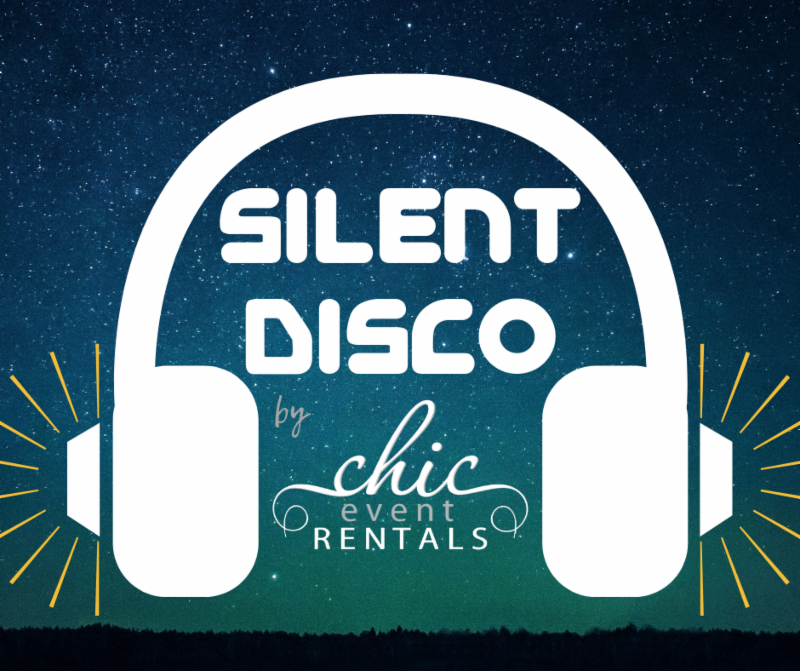 Chic Event Rentals introduces our latest offering, Silent Disco, just in time for the long summer nights! You might be asking yourself, "What is Silent Disco?" It's when people dance to music, which they listen to on wireless headphones. Rather than using a speaker system, the music is broadcast via a radio transmitter, and the signal is picked up by the wireless headphone receivers worn by the participants.
People without headphones hear no music, giving the effect of a room full of people dancing to nothing. They're a perfect way to keep the party going even past noise curfews!
Our current starting price for Silent Disco is $500, which includes 50 head phones and 1 transmitter. Each additional guest (up to 100 guests total) will be an additional $5 per person. The Silent Disco transmitter can be used with an iPod or DJ system - these are not included in the price. The equipment is available for will call or delivery. If delivered, set up is not included in the price unless you have a DJ contracted through DNA Entertainment.
For more information, please check out our website, phone Chic Event Rentals at 831-375-1055, or visit our Monterey showroom at 485 Lighthouse Avenue.
More Info