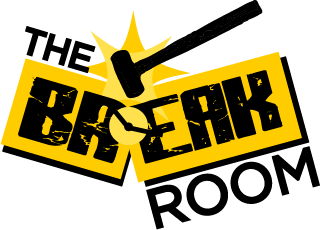 The Break Room
Location
Hours
Wed-Fri: 3pm-10pm
Sat: 10am-10pm
Sun: 11am-9pm
Mon & Tue: by appointment
The Break Room is Monterey's best destination to release your frustration or get outside your comfort zone and try something new. It's perfect for date night adventures, celebrating a special occasion, or a destruction therapy session.
We provide full safety gear, then let customers choose their items to smash and the tools with which to do it. All you have to do is book a spot on our website, sign a waiver, grab your safety gear, and come break stuff. We also have a family paint splatter room that's great for all ages.
Discounts are available for active military, first responders, and students. The Break Room is available for parties and private events.