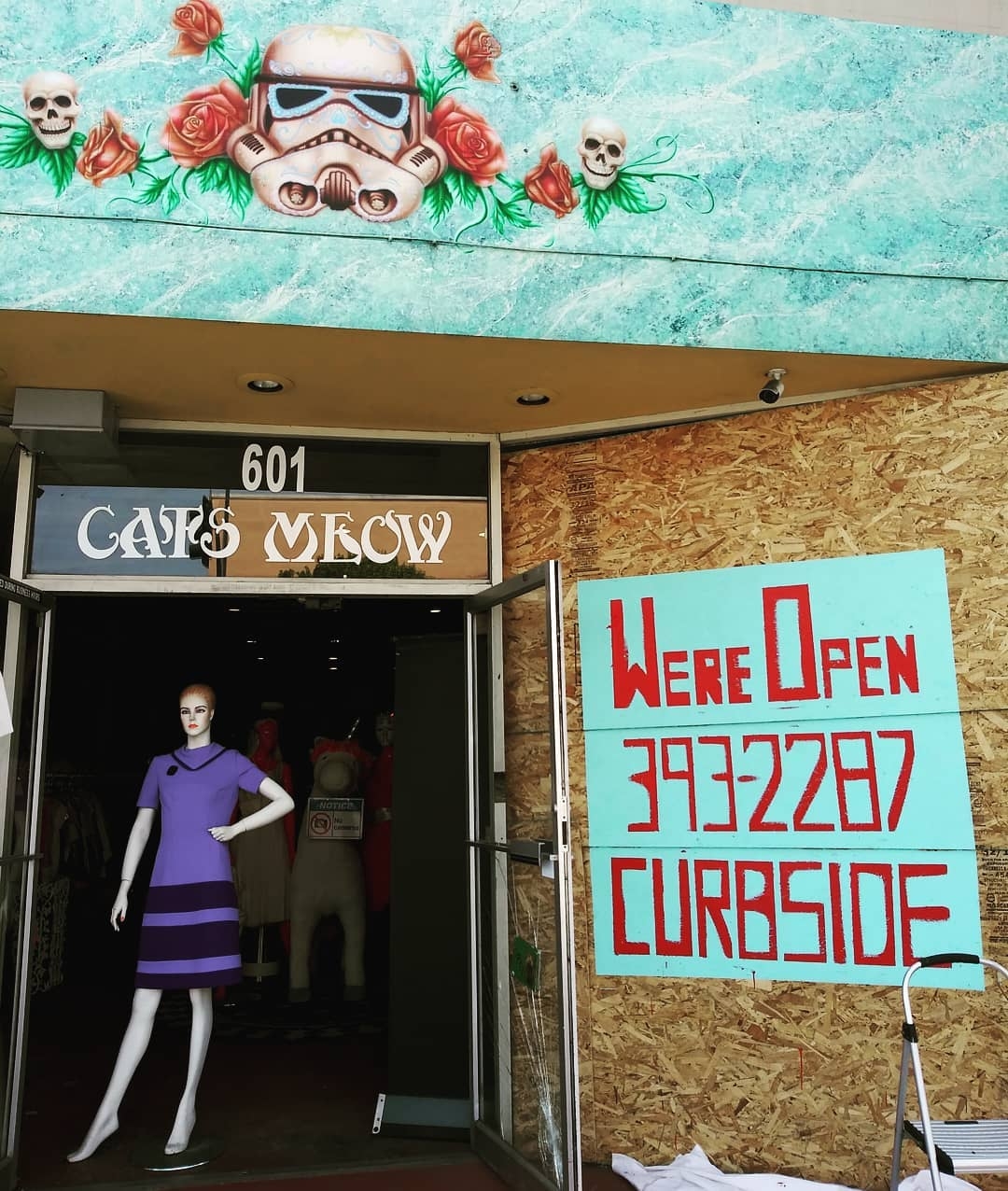 No doubt it's been a tough couple months for many small business owners across the country, and Cat's Meow is no exception. The good news is we've begun getting product out onto the internet through Poshmark and will soon start posting more on Instagram and reaching across as many platforms as we can. We're now offering curbside pickup for all local online orders and gift certificates!
The bad news is we haven't only taken a financial hit, but also a physical hit to our storefront. Two weeks ago, a driver crashed into our display window damaging priceless pieces, compounding the anxiety of these uncertain times. The firefighters who responded to the emergency call kindly took the time and effort to board up the window, but it's looking kind of rough out front.
That said, we are keeping our head and hopes high. We have an amazing community here in Monterey, and we're so thankful for everyone who has shown up for us so far. We couldn't do it without you! Call us at 831-393-2287, visit us online, and pick up your latest Cat's Meow fashion finds at 601 Lighthouse Avenue in Monterey.
More Info