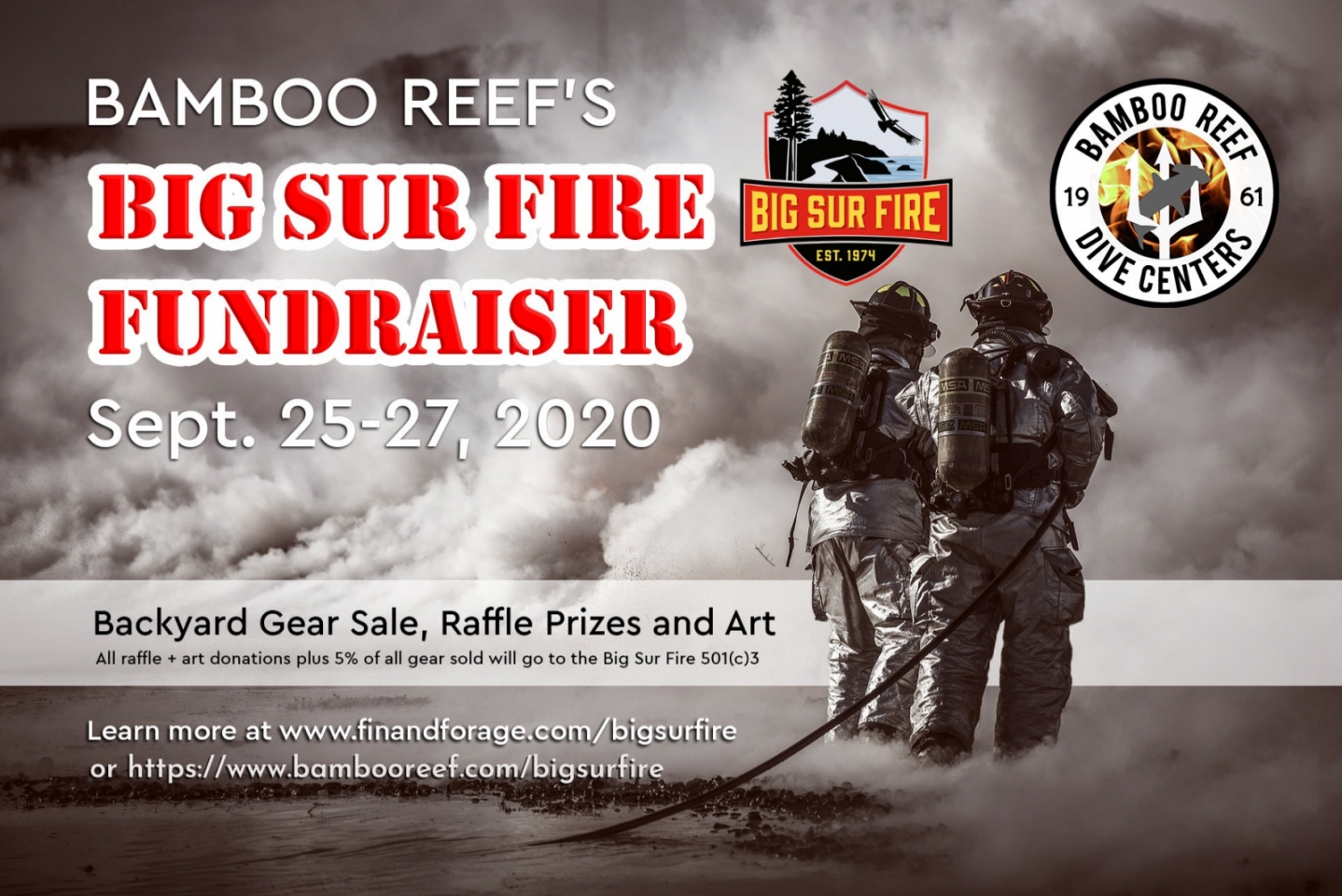 Bamboo Reef Dive Shop is teaming up with Fin and Forage to raise funds for Big Sur Fire, a nonprofit organization focusing on fire protection, rescue, and emergency medical services for the Big Sur area.⁠
September 25-27, swing by Bamboo Reef at 614 Lighthouse Avenue in Monterey for a huge backyard dive gear sale (featuring 10-20% discounts on some of your favorite items), an art sale (featuring signed images, wood burning art pieces, gyotaku, and more all contributed by the artists), and a raffle with great prizes. View details here.
A portion of the proceeds from the gear sale and all of the proceeds from the art sale and the raffle will go to Big Sur Fire. Raffle prizes will include items such as spearguns, dive lights, swag bags, and more. Raffle winners will be announced on Monday, September 28. Purchase raffle tickets online here. You can also donate directly to Big Sur Fire here.
More Info