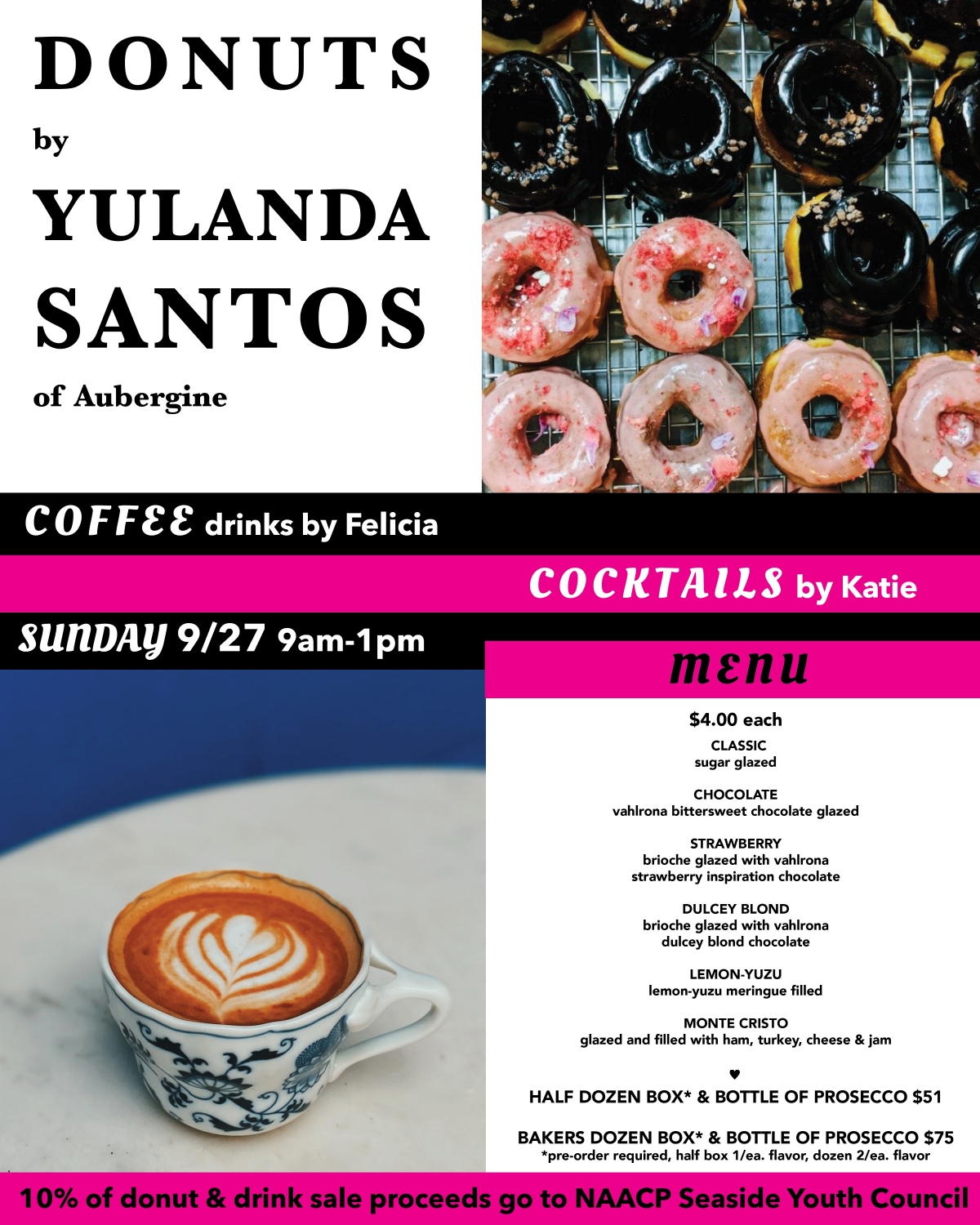 Pearl Hour is happy to announce we'll be selling donuts by Yulanda Santos of Aubergine on Saturday, September 27, 9am-1pm, along with coffee drinks by Felicia and cocktails by Katie. Enjoy individual donuts paired with coffee or a cocktail on our back patio or pre-order a box of 6 or 12 donuts and a bottle of Prosecco for take-out.
Pearl Hour is located at 214 Lighthouse Avenue in Monterey. 10% of donut and drink proceeds, 9am-1pm, will benefit the NAACP Seaside Youth Council.
MENU
Classic
Chocolate
Strawberry
Dulcey Blond
Lemon-Yuzu
Monte Cristo
PRICES
$4 each
Baker's Half Dozen Box & Bottle of Prosecco, $51*
Baker's Dozen Box & Bottle of Prosecco, $75*
*Baker's Half Dozen Box contains 1 of each flavor. Baker's Dozen Box contains 2 of each flavor. Must be ordered before September 23. Text 831-229-4132 or e-mail Pearl Hour.
More Info